Exclusive Leksius Fleet In Southern California
We Use Exclusively Only Prestige Ultra Luxury Hybrid 4-Passenger Sedans Lexus LS 500h AWD.
Enjoy a relaxing ride in our exclusive Leksius fleet in Southern California. Our premium hybrid sedans combine the most luxurious interiors with cutting-edge technology to give you the best ride possible. Due to their elegant and contemporary aesthetic appeal, our ultra luxury sedans create a stunning first impression, especially at special events.
Regularly Cleaned & Maintained Vehicles
As a transportation service company, we place emphasis on having well-cleaned cars in good running condition. Keeping them in tip-top shape prevents our vehicles from malfunctioning. Your safety is our priority; that's why we have our cars inspected and maintained regularly. We also disinfect our sedans.
State-of-the-Art Features
We use only black 4-passenger prestige ultra-luxury hybrid Lexus LS 500h AWD sedans to take our customers to their destinations. Our sedans are loaded with technologically advanced safety, entertainment, and connectivity features. With car safety technology, accidents are less likely to happen. Our entertainment and connectivity features will also enhance the passenger experience.
Learn More & Book a Ride
Contact us today for more information about our transportation services and how to get an instant quote & book a ride. We look forward to serving you.
Black Lexus LS 500h AWD Sedans
Maximum 4 Passengers | 4 Pieces Of Luggage
Executive Package

Safety System+ A

Pre-Collision System with Pedestrian Detection & Cross-Traffic Alert

Lane Departure Alert with Lane Keep Assist

All-Speed Dynamic Radar Cruise Control

Adaptive Variable Air Suspension

All-Seats Massage

22-Way Power-Adjustable Rear Seats with Multifunction Massage with Heat

Right-Rear Power Recliner with Sliding Ottoman

Four-Zone Climate Concierge

Mark Levinson 23-Speaker 2,400-Watt Quantum Logic Immersion Reference Surround Sound Audio System

SiriusXM Satellite Radio

Wi-Fi Hotspot

USB

Bottled Water

Face Mask

Antibacterial & Sanitizer Hand Wipes



Black Lexus LS 500h AWD Sedans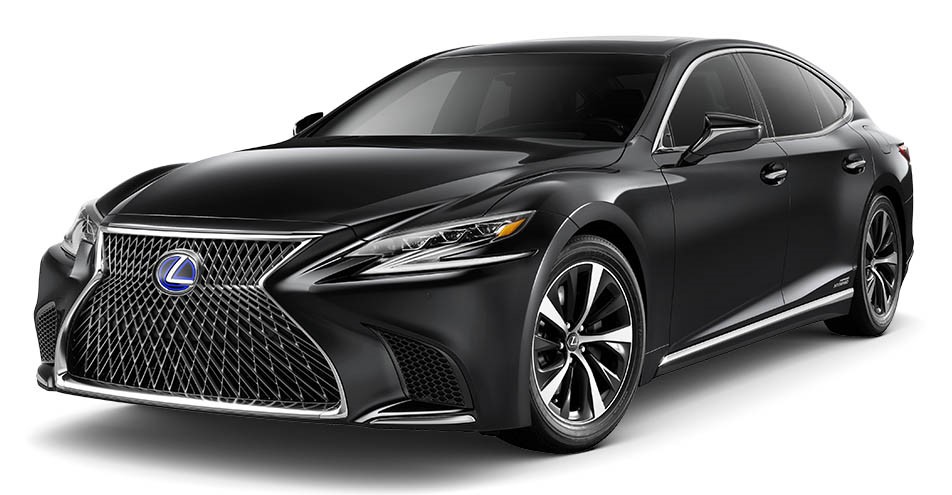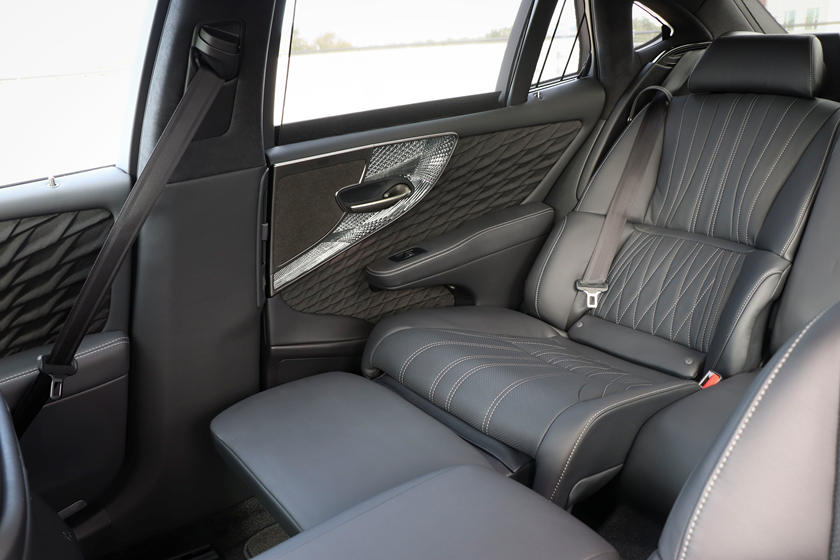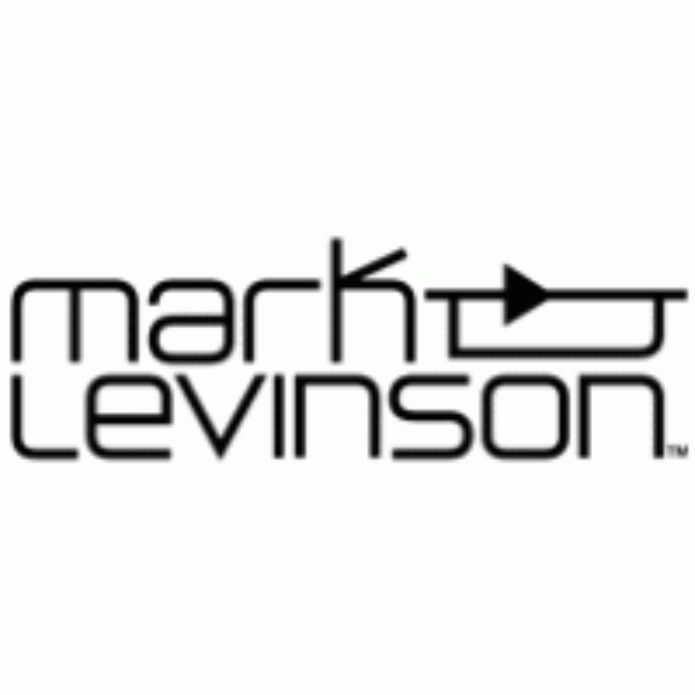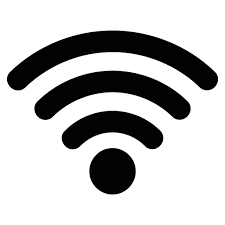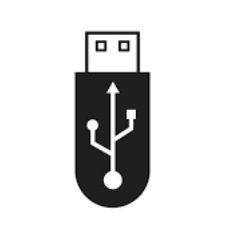 Serving Southern California
Get An Instant Quote & Book A Ride
Your Credit Card Is Not charged Automatically When You Book A Ride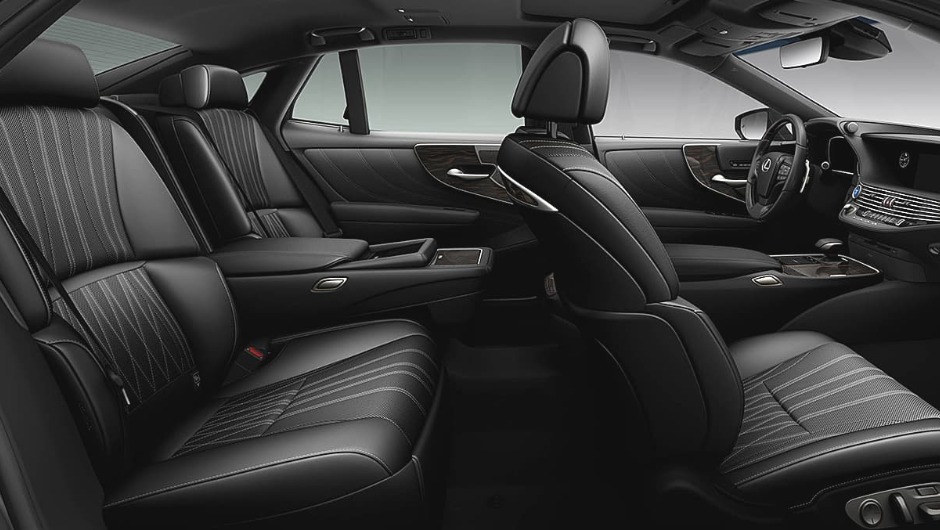 The Art Of Hospitality
To wholeheartedly look after our clients is Leksius' concept of hospitality, and the artfully crafted interior of all our sedans is the ultimate expression of it. This interior isn't just responsive—it's revelatory.

The enhanced electronically controlled Adaptive Variable Air Suspension system helps to maintain the vehicle's low center of gravity while driving. It can also automatically raise the vehicles to make it even easier to step into or out of all Leksius sedans. In addition, the outboard seat-cushion side supports automatically adjust to provide a smooth, easy entry and exit, as well as to fit snugly and comfortably to your body while you're seated..
The Executive Package
To achieve the finest passenger experience, the Executive Package offers two exceptional levels of refinement. In addition to generous rear legroom, Climate Concierge, and rear-seat butterfly headrests, the first level also features an extendable right-rear ottoman and a class-leading, rear-seat reclining angle, as well as heated and ventilated rear seats with a massager.

At the same time, the second level of the package adds the breakthrough style of Kiriko glass and hand-pleated trim. To help you make the most of every indulgence, the rear-seat passenger control panel enables you to manage the finest details—from individual climate zones to seven different massage settings.

Serving Southern California
Get An Instant Quote & Book A Ride
Your Credit Card Is Not charged Automatically When You Book A Ride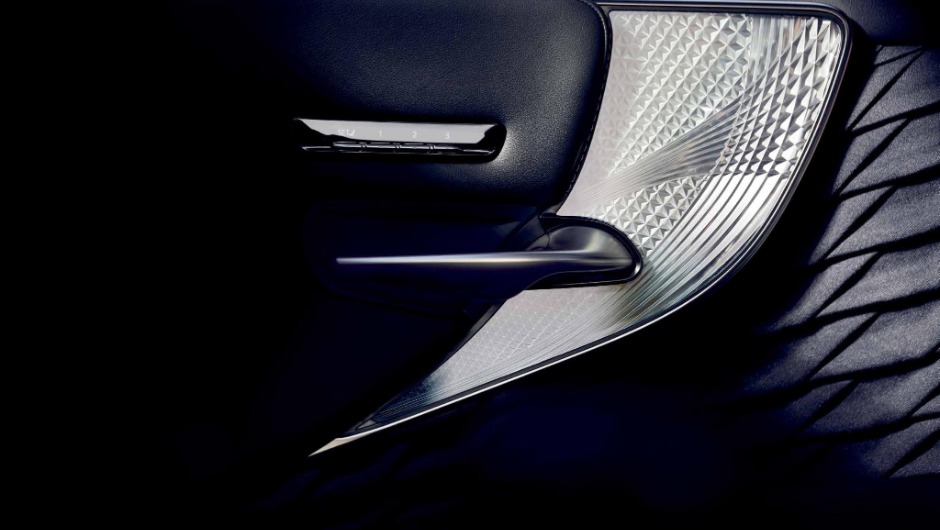 Kiriko Cut Glass
It's the marriage of tradition, innovation, and emotion—a totally unique fusion of
legendary craftsmanship, leading-edge automotive design, and state-of-the-art manufacturing processes. With its delicately etched pattern and luminous glow, Kiriko glass is designed by hand to catch the eye and light. Then a laser-scanning technique creates data from ten thousand different cuts to capture the uniqueness of this human touch.

Each piece of glass requires up to 147 points of polishing, which can take up to two hours to complete. In the end, the eight specialized masters overseeing the eight different processes achieve their goal—for the glass to continuously transform its appearance as the angle of the sun and light conditions change.

Hand-Pleated Trim
The hand-pleated interior trim, which is created from a single piece of cloth, is a tribute to the art. Simple yet painstakingly crafted, this masterful trim started as true art and took four years to develop. To achieve the delicate interplay of light and shadow, designers first created the pattern with traditional paper. The final expression is so complex and precise that only human hands can fold it.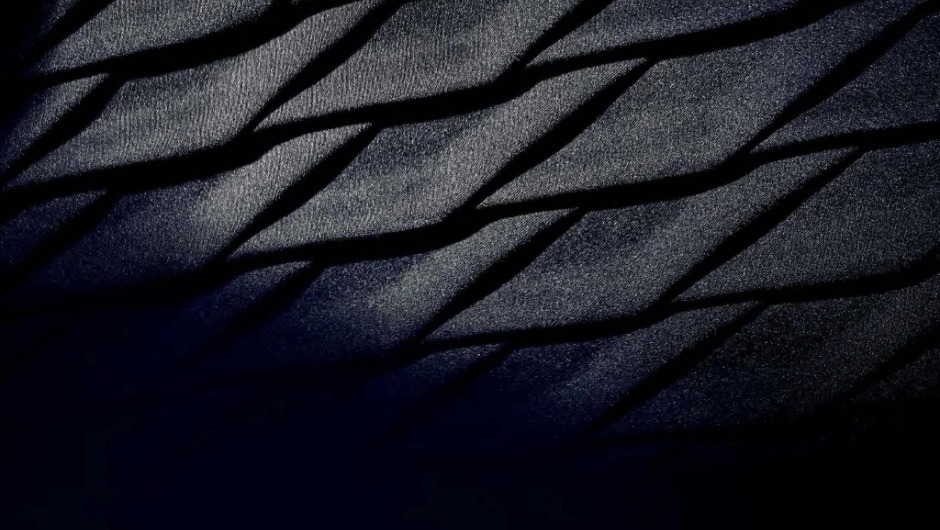 Serving Southern California
Get An Instant Quote & Book A Ride
Your Credit Card Is Not charged Automatically When You Book A Ride

The Safety System+ A-One Step Closer To A World Without Accidents
The Safety System+ A is the most progressive suite of assistance systems yet in all our sedans. It includes the most advanced lane-assistance technologies and a way for Leksius sedans to scan the road ahead and alert drivers if vehicles or pedestrians are on a trajectory to make an impact with our sedans.

Also, all Leksius sedans can automatically help brake or steer away if they detect an impending collision while still remaining in their lane. And Road Sign Assist uses a built-in camera to help make sure drivers have the most accurate road information. Our vision of an accident-free world is one step closer to being realized.

Adaptive Variable Air Suspension
Numerous next-generation technologies work together for a unique approach to comfort and control. The Adaptive Variable Air Suspension features continuously variable dampers through 650 levels, allowing to stiffen or soften the drive for enhanced response or comfort based on the preferred drive mode.

The front and rear suspension supports were created from cast aluminum, drastically improving handling stability and allowing the drivers to receive direct feedback through the steering wheel. And the Active Rear Steering automatically computes the optimum steering angle for all wheels, enhancing overall vehicle agility and control.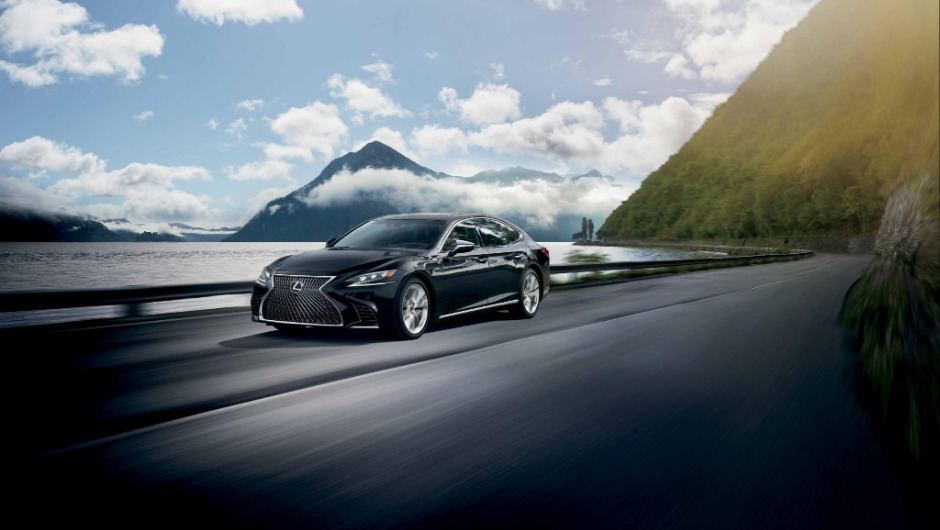 Serving Southern California

Get An Instant Quote & Book A Ride
Your Credit Card Is Not charged Automatically When You Book A Ride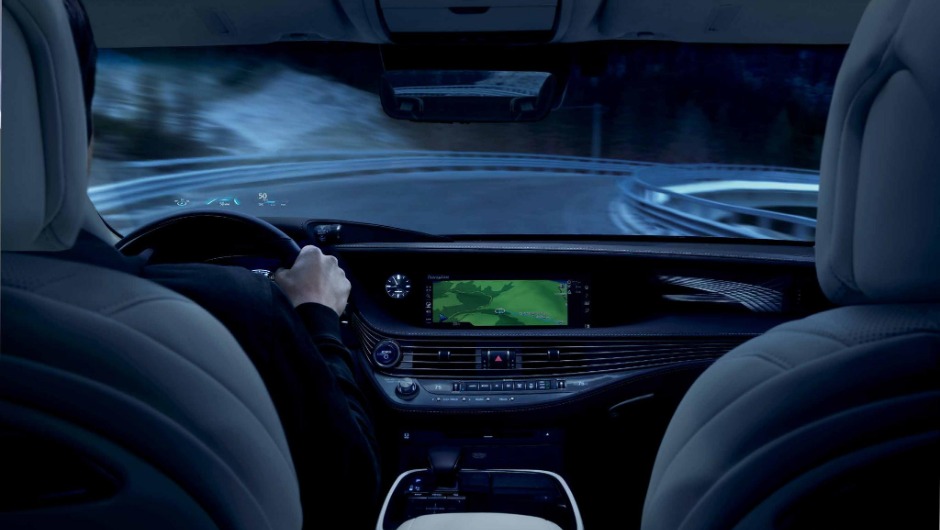 Cutting-Edge Safety Technology
To keep the drivers informed of driving conditions and in touch with the road like never before, a Heads-Up Display—one of the world's largest—is on all Leksius sedans. This full 24.0-inch-wide display technology is also one of the first to connect with Pedestrian Alert and Front Cross-Traffic Alert to help warn the driver of potential dangers ahead.

For the first time in a luxury sedan, the active steering technology connects with Pre-Collision Braking. All Leksius sedans offer passenger seats that are designed to begin raising to an upright position if the safety system detects an imminent collision. Unprecedented safety innovation on all our sedans.

Pre-Collision System With Pedestrian Detection
This system is engineered to detect a vehicle or a pedestrian in the path of any of Leksius sedans under certain conditions. Should it determine a frontal collision is imminent, it's designed to prepare Brake Assist for increased brake force automatically and, in some cases, can even automatically brake the vehicle to a stop.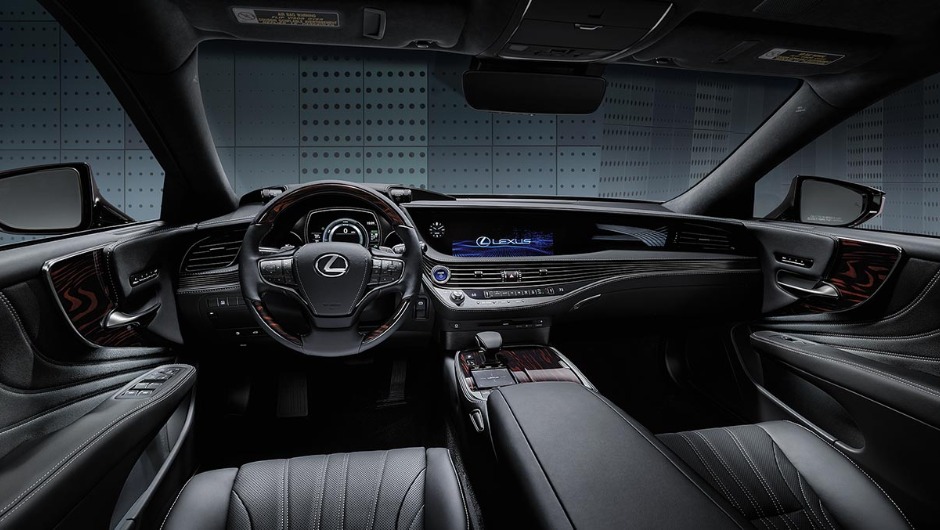 Serving Southern California
Get An Instant Quote & Book A Ride
Your Credit Card Is Not charged Automatically When You Book A Ride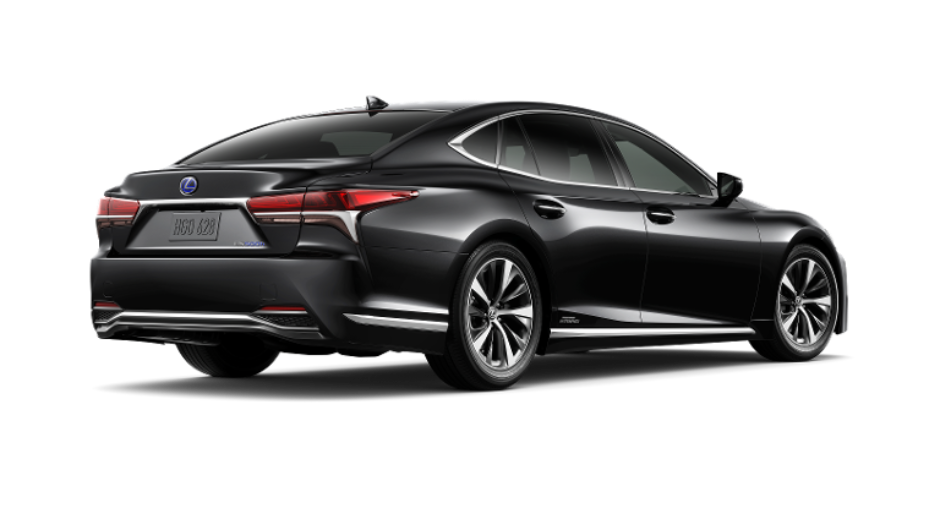 Lane Departure Alert With Lane Keep Assist
This system utilizes a camera to monitor visible lane markings. If an inadvertent or potential lane departure is detected, it's designed to warn drivers and take corrective measures. And, if Dynamic Radar Cruise Control is engaged, the system can even help drivers remain in the center of the visibly marked lane, helping to prevent drifting before it occurs.

All-Speed Dynamic Radar Cruise Control
This system uses radar and camera technology to help drivers maintain a preset speed and follow the distance from the vehicles ahead. The system can detect, whether at highway speeds or in stop-and-go traffic, if the drivers get closer than the preset distance and automatically slow the vehicles—even to a complete stop. If driving at highway speeds and the road ahead clears, Leksius sedans return to their preset speed.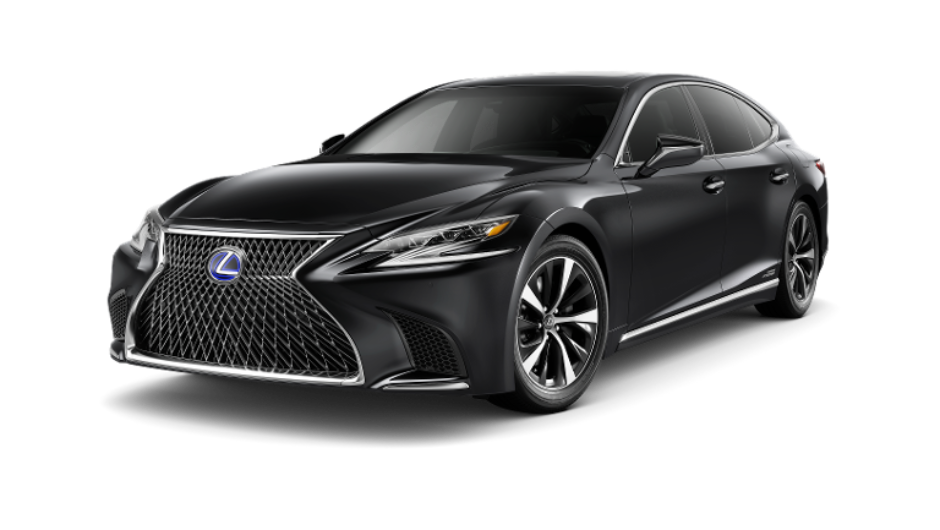 Serving Southern California
Get An Instant Quote & Book A Ride
Your Credit Card Is Not charged Automatically When You Book A Ride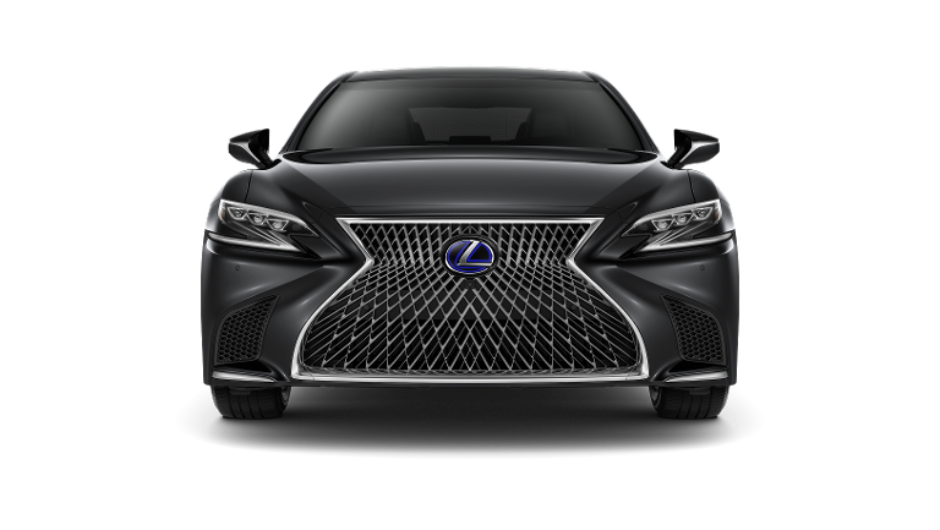 Intelligent High-Beam Headlamps
Intelligent high-beam headlamps offer added illumination to help provide greater visibility for the drivers and keep them focused on the road. When the road ahead is clear, the system defaults to high-beam mode, then temporarily switches to low beams when it senses the headlamps or tail lamps of vehicles ahead.

The Art Of Connection With The Car
At Leksius, our approach to technology isn't limited to driving; it's the art of connection with the car that's unprecedented in the industry. Inspired by Leksius' concept of hospitality, our vision is to make our passengers feel cared for from the moment they step into our sedans. It means anticipating your needs and attending to your comfort, forming a seamless and intuitive relationship.

That's why all our sedans are equipped with Mark Levinson®, the world's first audio system that delivers a totally unique, totally immersive listening experience for every vehicle occupant.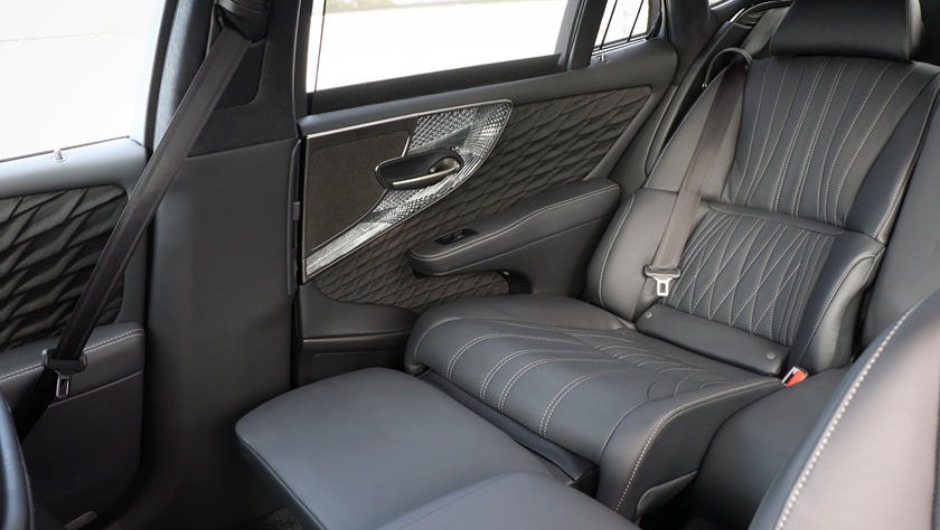 Serving Southern California
Get An Instant Quote & Book A Ride
Your Credit Card Is Not charged Automatically When You Book A Ride

Mark Levinson Quantum Logic® Immersion Reference Surround Sound Audio System
This audio system, the first of its kind in the world, is just one of the many ways Leksius expresses hospitality. It delivers a concert hall-like experience through 16 channels, 2,400 watts, and 23 speakers (including four in the ceiling and also a large subwoofer) to create the largest sound stage in the industry—an unprecedented listening space for every person in every seat.

It features QuantumLogic Immersion, the most sophisticated 3D audio technology available in an automobile, a benchmark system for many years to come.

Enform-The Next Level Of Convenience
With the Enform suite of services and apps, all Leksius sedans offer convenience and connectivity like never before. The Wi-Fi™ hotspot, cloud-based Navigation, and next-generation Enform App Suite 2—which provides access to favorite mobile applications through the vehicle's 12.3-inch center-console display—are all available in all our sedans.

Whether you're at speed or at rest, turn your Leksius sedans into 4G LTE Wi-Fi hotspots and connect up to five devices. The Dynamic Navigation System combines information from the onboard system with information from the cloud, providing faster routes, the latest traffic status, and more relevant points of interest.

Serving Southern California
Get An Instant Quote & Book A Ride
Your Credit Card Is Not charged Automatically When You Book A Ride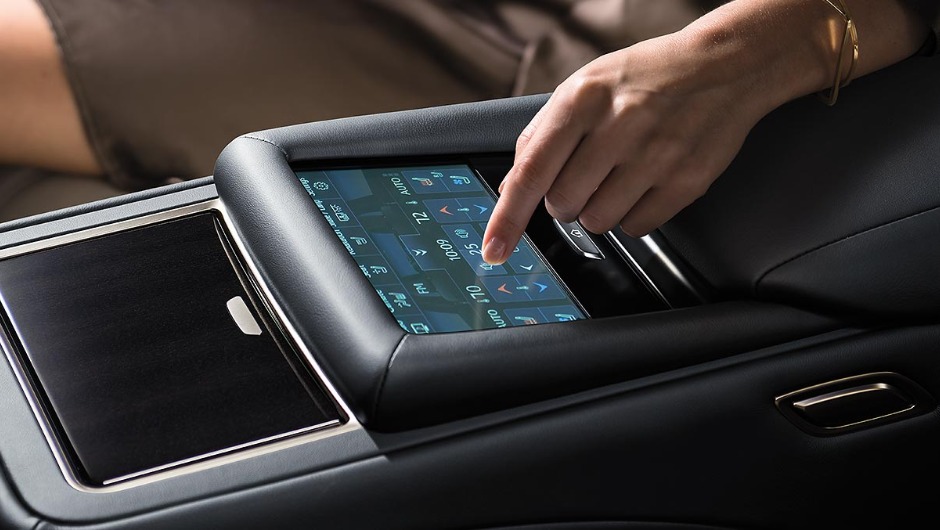 When Every Element Is Designated Around You,




The Exceptional Feels Natural
When comfort and convenience are designed to be this intuitive—and created to anticipate every need—it's easy to take for granted all of the refined amenities in Leksius sedans that are truly unique. The four-zone Climate Concierge automatically adjusts the temperature in each area of the entire cabin at the press of a button.

The air ducts and the temperatures of the front and rear heated and ventilated seats all automatically adjust individually so that each zone reaches its preset level of comfort as quickly as possible, using a groundbreaking air distribution system that helps maintain freshness.

The Touch Of Luxury In Every Detail
All Leksius sedans offer a host of thoughtful technologies and refined amenities that are all designed to exceed your every expectation.
LEATHER-TRIMMED ASSIST GRIPS
No stone unturned. Every interior detail in all our sedans—including hand-stitched leather-trimmed assist grips with brushed metal accents—is designed to elevate your expectation of what a premium luxury sedan can be.
PANORAMIC VIEW MONITOR
This system displays a composite view from all cameras, including a Cornering View to help drivers keep you safer around corners.
Serving Southern California
Get An Instant Quote & Book A Ride
Your Credit Card Is Not charged Automatically When You Book A Ride


Airport Car Service

Car Limo Service

Chauffeur Car Service
Car Executive Service

High-End Car Service

Intercity Car Service
Black Car Service

4-Passenger Ultra-Luxury Hybrid Sedans

Airport Transfer Flight Tracking

1 Hour Free Airport Wait Time

Book In-App Online By Phone

Book & Track Your Ride In-App

3-Hour Notice Same-Day Rides Available

Affordable Ultra Luxury Rides

Free Cancellation Up To 3 Hours Ahead

Convenient, Reasonable, & Reliable